10 Years of Jacky Winter

This panel was commissioned by the team at Jacky Winter for founder Jeremy Wortsman to celebrate their 10 Year Anniversary. Acid etched details with 23 karat, 22 karat red gold and 12 karat white gold leaf. Water marbled background with enamel and custom made timber frame.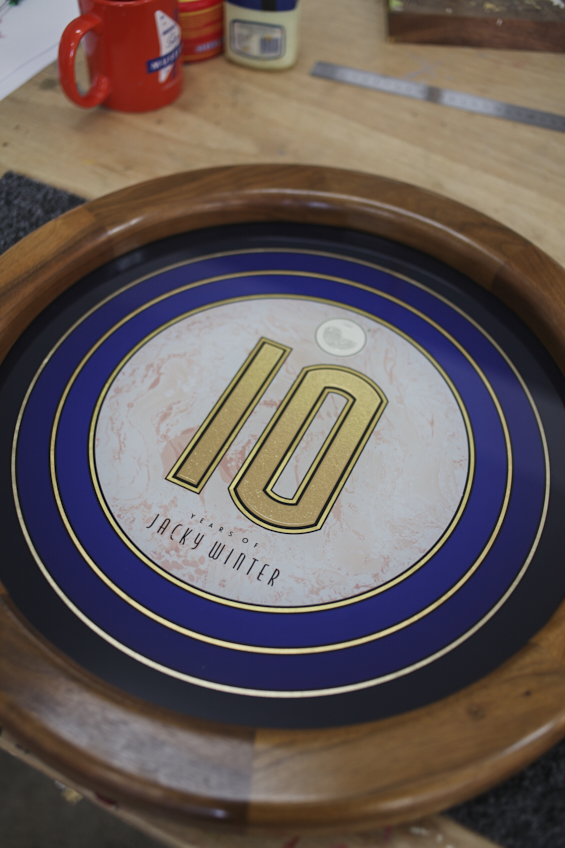 ---
Custom hand Painted gold leaf signs
Will Lynes is a Sydney-based decorative glass artist and designer, who specialises in traditional hand-painted sign writing, lettering, murals, gilding, and a variety of decorative painted finishes.
Read more